Field Trip Curriculum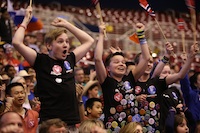 FIRST® Field Trip Prep
St. Louis-based MindSpark Partners, provides high-performing educators an exchange of premier higher level learning original resources. As
FIRST®
LEGO
®
League (FLL) Coaches – who have taken students to
FIRST
Championships multiple times, we are honored and delighted to work with
FIRST
to make sure that you and your students experience how inspiring and exciting
FIRST
Championship can be!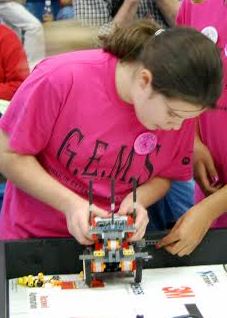 To begin, we have created a "menu" of pre-visit activities that could be completed in 1-6 class periods (each of the activities can be completed in a 40-45 minute session). Teachers (and, even parents or other mentors working with a group of kids) can choose pre-Field Trip activities based on time available. Any (and all) of the activities ensure that students acquire the basic background knowledge to maximize their enjoyment at on their
FIRST
Field Trip and better understand what is going on around them – as well as better understand this year's FLL theme: "World Class – Learning Unleashed."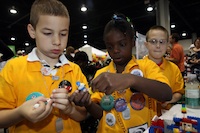 About Mindspark Partners:
Mindspark was created to begin to close the gap, identified through research sources, between academics and the workforce. It provides access to—and a marketplace for—original educational resources that foster higher level learning. Used by teachers, administrators, counselors, tutors, troop leaders, professors, or parents... Mindspark can help you identify exceptional curriculum—including yours!