Professional
Learning Communities
Use MindSpark Partners as part of your PLC time. Globally access teachers and their premier learning materials. Shop with ease and save time by purchasing vetted resources that enhance higher level thinking and align to common core standards.
Learn More
Common Core Standards
Common core standards are about to become center stage. Moving classrooms to higher level thinking happens through the use of higher level learning and common core standards. We'll help you align your current resources to common core standards!
Align Now
Featured
Product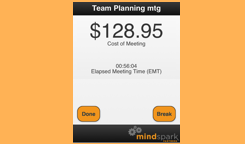 IT'S ABOUT TIME!
Looking for a way to track your meeting time, lesson development time or even save time? Use our innovative time app!